WORK SMART - TRAIN SMARTER
We are NYC' Top Athletes
- and we train you to be your BEST
all over NEW YORK CITY!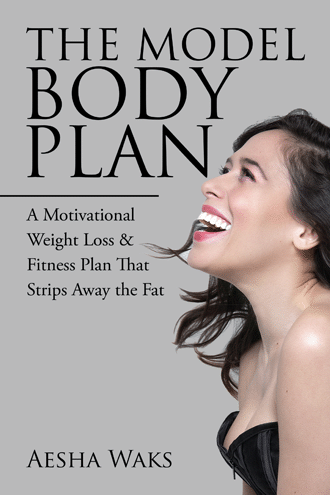 Visit the team bio page to learn more about each of our talented fitness pros. Then choose one and take your training up to new levels with a personal training package today. Train with us at: Mid City Gym @ 42nd & 9th Ave NYC, a private luxury gym in DUMBO Brooklyn, your own building gym, an outdoor park workout, or in your company office with our...
employees NEED daily exercise for optimum work performance:
WE FOCUS ON LOWER BACK, SHOULDER AND NECK PAIN caused FROM CONTINUous SEDENTARY POSITION.
We empower businesses with health and feeling good at work. Above, Insider Training CPT's in a 30-min movement session with the employees of 24/7 Contracting Corporation and ARS NOVA Theatre in Midtown Manhattan.
We specialize in "1 on 1" personal training sessions and on-site employee office workouts utilizing functional movement exercises and circulatory stretching for employees of small and large businesses. INSIDER TRAINING brings great team-bonding and fortified health thru proper exercise- Resulting in healthier and happier employees, increased productivity, and less sick days taken.
its simple & cool. we meet INSIDE your office, then we TRAIN your team.
our mission: preventing chronic pain thru exercise- from SITting FOR HOURS AT computer DESKS.
our job: circulation exercise & functional movement, posture correction, lower back disk decompression, & stress-releif.
Choose a training package: office session or 1 on 1 pt
We get your employees team-bonding in a fun, productive & healthy way. Our functional movement sessions are 30-60 minutes depending on the office needs. Low-impact/ No sweat, full-body, stress-relieving, posture correcting, & tailored for all employees.
Get on a tailored fitness program with one of the guaranteed best CPTS in NYC. Book one of our elite trainers at your preferred gym, our training locations in NYC or Brooklyn, or a workout in the park.
insider training employee fitness @ cadman plaza brooklyn!INSIDER TRAINING VIDEO 2016
easily schedule a group workout at the park
GROUP FITNESS TRAINING ( in and out ) of the office
Finally, a real solution to a relevant and on-going problem that office workers endure daily. Prolonged sedentary position at office desks with a lack of daily exercise including stretching and proper circulation. How great to have an elite trainer come to the office and do an employee / team functional movement training session with everyone that will: take away work stress, relieve and reduce lower-back pain, correct bad posture, increase circulation, team-bond, and will improve everyones overall health.
And it's hassle-free. We come in, setup simply within 5 minutes, and are in movement with your employees for the next 20 minutes. We then finish with a 3 minute cool down stretch to music- and your team goes back to work 5 minutes later feeling rejuvenated and great. Please contact us for info.
Our fitness professionals are top certified, hold a B.A or Masters Degree in a specific exercise or sports field, and have made impressive personal fitness achievements in their careers. Choose your preferred trainer and let them motivate you and put you on a structured fitness program that will get you exactly to your goals. We bring positive energy and a great workout to our clients. So why wait, get started with your new trainer and workout program today!
Our Philosophy
We've changed the current industry standard from a "Business-First" approach to a "Client-First" philosophy and diligence.
Unlike many fitness brands such as Equinox that abides by a 65/35 commission split NOT favored to their trainers, INSIDER TRAINING FITNESS is truly motivated and inspired to deliver you the BEST POSSIBLE workout experience possible. We do this by making sure that our elite trainers are compensated generously with a lions share pay structure for their hard work.
This ensures that they are more motivated and inspired to deliver our clients the absolute best, most beneficial workout experience your fitness investment dollars will buy.
And now you know that our team has a genuine vested interest in YOU.
BOOKING training IS SIMPLE:
1. Select Your Package
Select from our Office Workouts section or our "1 on 1" Personal Training section, and choose the training session package that best accommodates you or your team. We offer training packages of 12, 24, and 52 sessions- designed for all fitness levels.
2. Book & Confirm
After you've done your booking, we will contact you to confirm the dates and selected trainer. We will then set up a starting date and let the training begin! It's really that simple. Check out our elite trainers now and their personal styles- choose your trainer in The Team section.
3. Begin your Training!
We come directly to you at your home or building gym, park, or office. We also have excellent private gyms in NYC and Brooklyn that we contract with if you need a place to train. Contact us for info. Have more questions? See our FAQ & we will be happy to help.
book your 1st complimentary session now!